You are at the Caught.net Legal Reform Website and the Pro Se Way Website
Legal Misconduct Reported By Attorney Kevin McBurney In Rhode Island
Atty. Kevin McBurney asserts serious misconduct in Rhode Island Family Court
STATE OF RHODE ISLAND FAMILY COURT
PROVIDENCE SC.
MARK MCBURNEY
VS. FC NO. 12-1238A
KEVIN MCBURNEY

ERRORS COMMITTED BY FAMILY COURT-UPON ISSUANCE OF Exparte TRO
(FC 12-1238A-granted 9/10/12)
The RI Family Court issued an Exparte Restraining Order on a Rhode Island General laws Section 15-15 complaint for Protection from Abuse that Mark McBurney filed against his brother, Kevin McBurney-which means that Mark McBurney was able to go to court and obtain the relief requested without Kevin McBurney having notice of this occurrence or presenting his defense on his own behalf before the relief was granted. Kevin McBurney was never present or made aware of this order as his life suffered a major set-back as a result thereof. The abuse complaint was filed with relief granted on 9/10/12. Kevin McBurney was never notified or made aware that there was outstanding a TRO/No Contact Order in effect until September 18, 2012 when the constable delivered service of process to the attention of Kevin McBurney. The abuse complaint cites SEPTEMBER 7, 2012 as the operative date upon which Mark McBurney states that Kevin MCBurney placed him (Mark McBurney) in "imminent fear of bodily harm by "physically threatening to break (Mark's) arm" and to kill him-these are the 'magic words' that have to be uttered by the complainant before exparte TRO/no-contact relief is granted-Ex.1.
It is also readily apparent that Marks long-time child-hood friend (and avowed adversary of Kevin MCBurney)-ATTY. GEORGE E> BABCOCK has assisted to coach Mark McBurney with filing this exparte complaint and obtaining relief. Atty. Babcock has long advocated to his clients that they should lie, deceive or fabricate any incident against a family member or spouse to thereby ask Family Court to issue an exparte TRO because that court "hands them out like candy and it never asks questions of the client to support it". He has told his clients'"just lie about the whole thing, Family Court will believe it and issue an order". Babcock told Mark McBurney that he should do the same thing. There is a similar modus operandi between what Babcock has advocated that his clients lie about in these instances and what Mark McBurney has fabricated with this complaint-lying to Family Court-which doesn't care. Mark McBurney also filed an in-appropriate and entirely false- irrelevant affidavit in support of the complaint-that never addresses any occurrence taking place on 9/7/12 (Ex. 2). The truth is that Kevin MCBurney never had any contact with Mark McBurney at any time on 9/7/12 and has gathered alibi witnesses to account for Kevin McBurneys presence far away from Mark McBurney on 9/7/12. Mark McBurney has lied about the entire affair in order to retaliate against Kevin who supports his father, John McBurney in his complaint vs. Mark McBurney based upon Marks embezzlement funds of Johns funds(Ex.3).
Upon receiving this complaint, Kevin McBurney promptly objected and wrote his commentary and answer to the allegations raised (Ex4-5). Perhaps as result of haste and/or sloppiness of judicial review of this matter, or maybe some other kind of 'hidden agenda', family court committed a number of errors (mistakes) of law/fact as made by judge/magistrate presiding and addressed herein;
1. There was never stated the TIME/PLACE of said occurrence of the alleged incident on 9/7/12 that gave rise to Mark McBurney claiming that he was placed in fear of imminent bodily injury by Kevin McBurney-"threatened to physically break my arm". Only the date of occurrence was listed on the complaint as filed by Mark McBurney and signed as an order by Magistrate Newman. Mark McBurney has been allowed to casually file complaint with only a DATE reference without any supporting data-information and upon which the magistrate gives him full exparte relief. Mark McBurney has been able to avoid answering this question for over 60 days later and counting (to present day) as to the TIME/PLACE of occurrence as a result of family court sloppiness of performance-thus, giving Mark McBurney a clear advantage during the course of litigation. Kevin McBurney never had any contact with Mark McBurney at any time on said date and he can provide many alibi witnesses throughout the entire day with clear memories to corroborate/substantiate this fact. However, the issue of TIME has not been resolved-still up in the air-which favors the liar.
2. Mark McBurney appended an affidavit to accompany his complaint filed (Ex. 2) which is replete with entirely false and un-provable allegations that Mark McBurney recklessly stated in order to overwhelm the sensibilities of the jurist presiding (which certainly happened)to harbor a negative view-point of Kevin McBUrney as a violent person. There is not one (1) reference to SEPTEMBER 7, 2012 in the affidavit
3. Therefore, the magistrate should not have adopted the affidavit as evidence to be weighed ,considered and relied upon by her-which M. Sheppard clearly did upon her review of this matter on 9/28/12- CD-R disk reference. September 7, 2012 was the only operative date cited by plaintiff in support of relief requested and ordered by family court so therefore the affidavit held no relevance and shouldn't have been addressed, adopted or considered by the family court in any manner.
4. Magistrate Shepard was clearly mistaken when she stated on the record (as referenced in CD-R Disk)that the "significant affidavit" is "quite comprehensive" as to the answer to the TIME/Place of occurrence of the alleged incident supposedly taking place on 9/7/12. The Magistrate is clearly wrong as the affidavit is 'quite comprehensive' as to nothing relevant about the alleged incident occurring on 9/7/12. The magistrate displayed clear animus held towards Kevin McBurney when she made the callous remark-on the record-and she was clearly wrong. She should read the affidavit again carefully because it says nothing about 9/7/12. Either there was definite sloppiness of performance on her part or she harbored such an overwhelming disdain towards kevin McBurney at the 9/28/12 hearing to continue the matter (after reading Mark McBurneys propaganda of lies contained in his affidavit) and by which may have clouded her impartiality and acuity-not to mention as affecting her attention to detail. The affidavit says Nothing about 9/7/12 yet Magistrate 'ate it all up' completely.
5. Magistrate Shepard committed an error of procedure relative to her insistence that defendant conduct discovery to learn and determine the answer to the TIME/PLACE of occurrence on 9/7/12. Section 15-15 abuse complaints are quasi-criminal proceedings at the exparte level with short delay between the issuance of exparte orders and the return date for hearing so therefore matters of discovery are impracticable at this juncture. Time for requests to be propounded and addressed, Motions to compel for failure to answer, time delays and the exacerbation of proper legal remedies are necessarily inhibiting factors that render discovery impracticable in Section 15-15 cases-and the magistrate should be aware of these constraints. The magistrates improper insistence upon mandating that Kevin McBurney conduct discovery in order to get the TIME/PLACE answers actually assisted Mark McbUrney in his defense to the charge that he lied about the 9/7/12 date as Kevin MCBurney has alibi witnesses-BUT there is no TIME delineation to be set forth as to which set of alibi witnesses that shall be called at trial. The magistrate gave Mark McBurney an unfair advantage! It seemed as if she was representing Mark McBurney, herself. There are no cases to be found or cited in Superior, District or Family Court whereby discovery is conducted in a 15-15 proceeding (as all 3 courts hold jurisdiction in 15-15 cases. Mandating discovery was an improper recitation of the law and procedure in this instance. Only a plaintiff who lies and fabricates to conjure a false 15-15 abuse complaint benefits as he is not compelled to give any probative information to the family court before an exparte order is issued and accused persons (Kevins) constitutional due process rights-forgotten.
6. Magistrate Shepard denied defendants 12€ motion for more definite statement without even an argument to be solicited, a discussion of the rule and issues involved or even an explanation to support her decision given on the record. Magistrate merely blurted "Denied" without anything else added. Clearly, this was a sloppy performance of duty. A Rule 12(e) Motion for More Definite Statement is proper if a pleading to which a responsive pleading is permitted is so vague or ambiguous that a party (Kevin McBurney) cannot reasonably be required to frame a responsive pleading, the party may move for a more definite statement before interposing his or her responsive pleading-TIME and PLACE on 9/7/12. The motion shall point out the defects complained of and the details desired-which was accomplished. The motion should have been granted and a resulting order of the court should have been obeyed by Mark McBurney within ten (10) days after notice of the order or even sooner. Instead, 60 days have passed without Mark McBurney being compelled to answer the basic but crucial information. He receives a 'Free -pass' for his lying-courtesy of the magistrate. Magistrates denial of this request was equivalent to a denial-justice!
7. There are many 'alibi witnesses' who have been contacted and have had their memories refreshed for recollection of past events as to what happened on September 7, 2012 and involving Kevin McBurney. However, without TIME (more importantly) and PLACE set forth by mark McBurney on the record and under oath of pains and penalties of perjury then the alibi witnesses are left in a quandary with time elapsing upon which it will be determinative as to which set of alibi witnesses will be called to impeach Mark McBurney's testimony as to the time issue. The longer it goes without an answer on time the more difficult it becomes to manage and control the alibi witnesses. Magistrate Shepard has dealt Mark Mcburney a huge favor by her prolonging of this issue. Denying the motion was a HUGE mistake-definitely favoring Mark McBurney and clearly defeating justice.
8. Magistrate failed to consider the September 10, 2012 police report filed at 9AM by Mark MCBurney and requesting the issuance of a 'No-Trespass' Order (Ex. 5). This report was never made ancillary to the Section 15-15 abuse complaint filed by him on the very same day-but later in the morning-2PM. Mark Mcburney never referenced any event or occurrence taking place on 9/7/12 and involving an alleged altercation between himself and Kevin McBurney and whereby Kevin MCBurney was alleged to have threatened to break his arm and thereby cause him to be placed in fear of imminent harm'. The police report references not one word of this alleged occurrence nor of a supposed threat to kill him as allegedly uttered by Kevin McBurney on 9/8/12. Not one word of mention to the police officer of these violent threats-and this police report was rendered merely 2 days after the alleged occurrence of these same threats of violence. Magistrate certainly failed to perceive the credibility issues surrounding Mark McBurneys actions in this regard. Furthermore, the magistrate could not fathom to realize that Mark McBurney would have been required to give TIME/PLACE to the police office investigating if he did report such a threat-which is quite apparent at this juncture that Mark McBurney is reluctant to provide-otherwise his credibility is shattered-unless the magistrate continues to assist him.
9. Magistrate failed to consider that Mark McBurneys false complaint with false action undertaken by him is attributed to the fact that Kevin McBurney and his father-JOHN F. MCBURNEY are closely associated and have filed complaint with preparation for lawsuits to be filed against mark McBurney because he embezzled estimated $200,000 of John McBurneys funds while managing and acting as fiduciary on John's behalf-2006-2011 (discovered early 2012). The complaints as filed by John McBurney (with Kevin MCBurney acting as his counsel and filing supplemental statement) have been provided to the magistrate as evidence in support of Kevin MCBurney (Ex. 6 &7). The complaints are certainly more probative than the affidavit filed by Mark McBurney. Magistrate can not understand that mark McBurneys ulterior motivation as to filing this false and frivolous abuse complaint is based upon reasons of vengeance-retaliation and to prevent Kevin MCBurney from having access to his elderly father-87 years old. Mark McBurney has desperately been trying to keep Kevin MCBurney away from his father while also keeping John McBurney held inside 15 Arlington Street home prisoner-Pawtucket address-This is Marks house-and he initiated this TRO action as a means to keep Kevin away from John and keep John as a prisoner. Magistrate Shepard failed to see and understand this grave problem as she did not alert the proper authorities-elderly affairs, elderly advocate, or the Police. Instead, she favors Mark McBurne
10. Family Court failed to understand or even consider the rights of Kevin McBurneys elderly parents who reside under Mark McBurneys roof at 15 Arlingotn Street but certainly possess rights as tenants in possession/tenants at will (whether or not there is a lease or rent paid)before instituting or ordering an exparte TRO against Kevin MCBurney. John McBurney certainly wants to have visitation and contact with Kevin McBurney-he disdains Mark McBurney and he is fearful of being inside Mark McBurneys house (formerly it was his home) and fearful of Mark McBurneys irrational behavior to perhaps 'toss him out on the streets'-John has frequently contacted Kevin's children and left notes for Kevin to read to request visiting with him. Elderly parent-tenants have rights in this instance and which the magistrate failed to consider. There should have been 'defined parameters' set forth in advance concerning communication with the elderly parents. It is too broad/vague and ambiguous of a reference to include communication with elderly parents within the context of this TRO and a violation thereof if there is such contact. Magistrates set it up for possible violation to occur because the parameters were not defined due to inexperience and in-sensitivity to the complex circumstances involved.
11. JOHN F. MCBURNEY has two telephone lines held in his name and upon which he is financially responsible for billing payment. He utilizes-401-749-2417 as a cell-phone number but which he is unfamiliar with and is unable to use correctly. John F. McBurney also has a land-line-401-722-5190 and upon which he uses with regularity-it is his telephone. MANY times John McBurney has attempted to call Kevin McBurney to insist upon Kevin McBurney to come to visit and take John away from the house and associated problems. John McBurney has frequently called Kevin MCBurneys children or has left written notes as delivered by others to bring to Kevin's attention (Ex. 7). Because of the Magistrates failure to so consider and recognize this certain dilemma- neither Kevin nor John are able to communicate and relate to one another in any manner. Mark McBurney is able to successfully block any contact between the two. If something drastic happens to him because of failures of magistrate to act then it is on her conscience.
12. Kevin McBurney has reached out to contact Department of Elderly Affairs to be able to contact his father-Family Court should have remedied this problem at the earliest instance. Magistrate has failed to take into account the rights of the elderly parents in any regard.
13. Magistrate has placed Kevin McBurney in a constant place of fear because Mark McBurney is now free to 'call-in' another lie to the Pawtucket police at any time by suggesting a violation of the TRO-which has already took place. Kevin McBurney has to maintain covert existence as a 'moving target' because Mark McBurney will 'dial-in' a violation by lying to police or court who then will automatically arrest Kevin. Kevin McBurney has to have alibi witnesses always ready.
14. Magistrate upon ordering continuance to NOVEMBER 1, 2012 has allowed SIXTY (60) days to transpire while there is an exparte TRO order in effect against Kevin McBurney without a hearing to determine permanency. Much too long of time and most unfair with great prejudice to Kevin MCBurney. Mark McBurney capitalizes on a'wind-fall' advantage
15. DISTRUST of the magistrate has now set in-she allows Mark McBurney to avoid answering under oath as to TIME of 9/7/12 alleged incident, the magistrate fails to adhere to proper procedure and application of the rules of evidence relative to Marks affidavit (treats it like it's her 'Bible' without considering Kevin McBurney and John McBurneys statements),the magistrate fails to read the same affidavit carefully as she has clearly mis-spoken when she said that the issue of 9/7/12 TIME issue is to be "found in the affidavit"-It is not there, the magistrate makes the 'thought-less' suggestion of conducting 'discovery' when no other court in Rhode Island does so in Section 15-15 cases because it is impracticable and unfair, she most recently denies the request to compel Mark McBurney to answer Interrogatory question until the date of trial-which prevents Kevin McBurney from notifying and preparing alibi witnesses for trial, the magistrate even fails to consider that here are 2 elderly parents who have had their civil rights affected by the actions of the magistrate who does not even bother to consider their personal health and welfare and not to mention that the magistrate has ALWAYS treated Kevin McBurney with distain and with 'attitude' whenever he has had a case before her. It just seems that all of the magistrates actions seem to favor Mark McBurney-which would create a certain 'appearance of impropriety'. Perhaps there is another 'hidden agenda' taking place behind the scenes-maybe the magistrate has harbored pre-existing enmity against Kevin McBurney because of previous litigation Kevin McBurney filed against Family Court 'People' (with good reason)and wants to give 'pay-back' or maybe Christine and Jack-also judges-are lurking 'behind the scenes' to influence and foster adversity against Kevin MCBurney-Now-she denies motion to compel discovery request until date of hearing-which is too late to get witnesses organized-Maybe a Letter to Chief Judge Bedrosian or a request for recusal of Magistrate or for a jury trial should be considered.
By the Defendant,
____________________
CERTIFICATE OF SERVICE
I, Kevin McBurney-defendant hereby certify that I have provided and/or delivered to Mark McBurney by US Mail, postage prepaid a true and correct copy of the above and foregoing address at: ***** Pawtucket, RI 02860
Date: October _____, 2012
Dated this 30 day of October, 2012,
______________________________Kevin McBurney
This following case has more twists than a roller coaster and Attorney McBurney has appealed to the US Supreme Court
Dear Caught.net,
Well, I have gone ahead and done it. I filed the Writ of Cert. I don't have any idea what the nine 'Robes' in DC will do with this thing. Probably, sweep it all under the rug just like Rhode Island. But I want to get this message out as I have burnt all my bridges here. I give you copy of the complete package-Petition for Writ of Cert and the Appendix of Exhibits. Not all of it is scanned into my computer. However, I have a friend who is trying to do just that.
I hope you will take off with this; I have committed everything to it. I gather that this is what your web-site is all about. This illustrates the message that you want to send out to the public as to all of the atrocities that are committed by lawyers and the courts. This helps teach people how to understand how these (corrupt) things happen. Only a lawyer can articulate clearly what is going on and only a lawyer who has been cheated the way that I have been cheated will do so. Others in the business are too afraid to speak out the way that I have, or are too comfortable reaping the benefits of this corrupt business to say anything. Am I all alone?
Kevin McBurney
Attorney McBurney has provided 2 PDF's supporting his assertions:
Document One and Document Two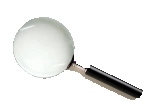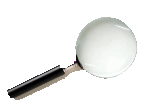 Now using Google Search!

This site is a 100% volunteer effort. Please help us!
Donate online NOW

Due
to volume, we only deal with
electronic communications
now (
email
).
---
-- ADVERTISEMENT --
---
---