You are at the Caught.net Legal Reform Website and the Pro Se Way Website
A List Of Judicial Misconduct Committed By Judge Robert F. Arrigan In Rhode Island Courts
Judge Robert Arrigan Has Been Faulted For Fund Raising, Back Room Dealings, Bad Work Practices And More In Rhode Island Courts.
Complaint One: In 1995, the Commission on Judicial Tenure and Discipline recommended that Arrigan be suspended for three months for allegedly asking lawyers practicing in his court to support charities he favored, and to help defray the costs of a professional conference he was hosting. The advisory panel also charged he had conversations with lawyers on one side of cases. But the Rhode Island Supreme Court disagreed a year later, throwing out most of the disciplinary case, agreeing only to publicly censure Arrigan for improperly soliciting lawyers on behalf of charities. God forbid the Rhode Island Supreme Court put a damper on the Rhode Island practice of back room dealings!
Complaint Two: Read about the battle regarding Judge Arrigan's work practices and Operation Clean Government.
Complaint Three: Read the case involving Judge Healy.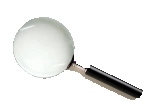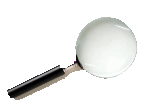 Now using Google Search!
OR
Search Rhode Island Criminal Database or
RI Supreme Court Opinions & Orders

Give Us $$$, God Will Bless You...OK, We Jest But Could Use Help!
Donate online NOW

Due
to volume, we only deal with
electronic communications
now (
email
).
---
-- ADVERTISEMENT --
---
---