You are at the Caught.net Legal Reform Website and the Pro Se Way Website
A List Of Judicial Misconduct Committed By Judge Haiganush R. Bedrosian In Rhode Island Family Court
Judge Bedrosian Is Seen By Some As Anti-Father Ruling In The Best Interests Of Women Instead Of The Best Interest Of The Child In Rhode Island Family Court.
Comments like the following are commonly heard in groups dealing with fairness in Rhode Island Family Court proceedings and Father's Rights Groups:
Judge Bedrosian is a very biased and "anti-father".
Judge Bedrosian, on pure hearsay, ruled against me.
Judge Bedrosian blatantly ignores evidence.
With Judge Bedrosian it isn't about the facts, it is about the lawyers that are on her good side.
Caught also received the following:
"I had done a bit of research on Judge Bedrosian and her background confirms her anti-father views. First I questioned other fathers that had cases before her. Second, I questioned the Sheriff who had repeatedly served me with the many frivolous charges filed by my ex's attorney. Everyone stated Judge Bedrosian is anti-father. I then looked up Judge Bedrosian's background on the State's web site."
They continued,
"I found an interesting piece of information stating Judge Bedrosian is an active member of, what is considered by many to be, the largest anti-father group in the country - "The National Organization for Women" (NOW). Samples of NOW's and Judge Bedrosian's radical anti-father and anti-family views can be read at the following NOW links:"
http://www.now.org/organiza/conferen/1996/resoluti.html#alert
http://www.now.org/organiza/conferen/1996/resoluti.html#fairness
http://www.now.org/nnt/03-97/father.html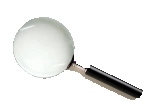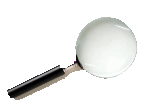 Now using Google Search!
OR
Search Rhode Island Criminal Database or
RI Supreme Court Opinions & Orders

This site is not free, it takes time and money. Please help!
Donate online NOW

Due
to volume, we only deal with
electronic communications
now (
email
).
---
-- ADVERTISEMENT --
---
---