You are at the Caught.net Legal Reform Website and the Pro Se Way Website
Judges That Have Committed Judicial Misconduct
These judges are outside of Rhode Island. See Rhode Island Judges
This page currently features Kansas Judge Daniel Brewster, New York's Judge Marilyn Diamond, the Judges As Criminals page and Yongping Zhou and the Illinois courts
A List Of Judicial and Legal Misconduct Committed By Manhattan Supreme Court Judge Marilyn Diamond
Jump to:
Kansas Judge Daniel Brewster or
New York's Judge Marilyn Diamond
Judge Alters Transcripts
By Brad Hamilton New York Post May 7, 2006 - The state court watchdog is investigating charges that Manhattan Supreme Court Judge Marilyn Diamond changed official transcripts, allegedly to help cover up favorable rulings she made for pals, The Post has learned. The Commission on Judicial Conduct interviewed court reporter Maurice Schwartzberg two weeks ago - and he admitted making "substantial revisions" to transcripts at the judge's request in one case.
Jewess Judge Diamond Writes Anti-Semitic Threats To Herself the Judge's Mysterious Letters
By Michele Mcphee New York Daily News Daily News Police Bureau Chief Saturday, September 14th, 2002 - A criminal profiler who analyzed threatening letters sent to a Manhattan judge has concluded that the judge wrote them herself, the Daily News has learned. Since Acting Supreme Court Justice Marylin Diamond reported the first of the bizarre threats three years ago, she has been guarded virtually around-the-clock by NYPD detectives or Supreme Court officers, according to law enforcement sources. "She has a serious problem. She thrives on attention. She had a security escort to her daughter's wedding, she's very impressed with that". Bookstaver (a spokesman for the state Office of Court Administration) defended Diamond's need for security, but would not discuss the cost to taxpayers for three years of 24-hour-a-day protection.
Judge Slapped in Art 'Scam'
By Brad Hamilton New York Post December 25, 2005 - A federal judge — citing 24 alleged illegal acts — has ordered embattled Manhattan jurist Marylin Diamond and two associates to enter settlement talks with a family that claims the trio stole hundreds of millions from an elderly art heiress. The judge ruled the heiress' surviving relatives showed enough proof of two dozen fraudulent acts by Diamond's co-trustee of the family trust, Janet Neschis, and another associate to allow their racketeering lawsuit to go forward.
Judge Probed in 'Salon Pal' Custody Furor
By Brad Hamilton New York Post January 16, 2005 - EXCLUSIVE - The FBI is investigating allegations that heiress and alleged welfare cheat Linda Jacobs was pals with the judge who gave her custody of her two sons. Manhattan Supreme Court Justice Marylin Diamond awarded Jacobs custody of her teen sons, Jason and Jeffrey, in 1999 even though the boys told a court-appointed shrink that their mom beat and abused them. Diamond ignored those claims and their pleas to live with their father, Gary Jacobs, due to her friendship with their mother, according to the boys and the father. "It's a corrupt endeavor, what happened here," said Jason, 17, a private-school senior who has said his mother is a wealthy welfare cheat who collects benefits but doesn't buy food for him or his brother.
Judge's $$ Offer in 'Ripoff'
By Brad Hamilton New York Post October 31, 2004 - Embattled Manhattan Supreme Court judge Marylin Diamond has made a multimillion-dollar settlement offer to an Israeli research center that claims she and her ex-law partner ripped off millions it stood to inherit, sources close to the deal said. Diamond made the offer last week even as she and ex-partner Janet Neschis were battling to get the center's 3-year-old lawsuit tossed out of Manhattan federal court. The renowned Weizmann Institute of Science claims in court papers that it was due to inherit about $8 million from wealthy art collector Natasha Gelman upon her death in 1998. But the institute claims it lost out after Diamond and Neschis got their hands on the elderly woman's vast fortune.
Court Cuts into Diamond, Cites Conflict
By Helen Peterson New York Daily News March 24, 2004 - A Manhattan judge already under fire for alleged ethics violations was cited yesterday for conflict of interest by a state appeals court. The Appellate Division found that state Supreme Court Justice Marylin Diamond wrongly withheld information about her stock holdings in a suit she presided over.
Accuser Rough on Diamond
Brad Hamilton New York Post March 21, 2004 - The man whose case is at the center of a federal probe of Manhattan Supreme Court Justice Marylin Diamond told the state panel in charge of disciplining jurists that the judge is a liar, The Post has learned. Jerry Jung, 56, said he told the state's Commission on Judicial Conduct this week that Diamond lied when she wrote to a top state judge that she was "like a daughter" to his multimillionaire art collector cousin Natasha Gelman, who died in 1998. He alleges that Diamond and her former law partner, Janet Neschis, used their positions to loot Gelman's estate - once worth more than $1 billion, he estimates - by forging his cousin's signature on a trust document. Jung is currently suing both women in Manhattan federal court, and sources said the FBI is investigating both Diamond and Neschis. The two did not return calls.
She's the Queen of Conflicts
By Greg B. Smith and Bob Port New York Daily News February 10, 2004 - Justice Marylin Diamond is hands down Manhattan Supreme Court's queen of courtroom conflicts. She appointed her former law partner and close friend to handle a sick man's legal affairs. That same friend oversaw a trust that later awarded Diamond $1.1 million. She hired an engineer who was a witness in a case she heard to work on her apartment building, not disclosing her actions until after she had ruled in favor of the party that had called the engineer. And 19 times since 2000, she has heard civil cases while she or her husband owned stock in one party - without disclosing her financial ties to the opposing side. Diamond refused repeated requests from the Daily News for an interview and did not respond to written questions. "I think Judge Diamond is absolutely corrupt," said David Cohen, a former assistant U.S. attorney and practicing lawyer in New York for 40 years who represents several clients challenging Diamond in court.
Judges Keep Quiet about Conflicts
by Greg B. Smith and Bob Port New York Daily News February 7, 2004 - One-third of state Supreme Court justices who hear Manhattan's big-money civil lawsuits have failed to disclose their personal conflicts of interest in recent cases, a Daily News investigation has found. A dozen judges ruled in favor of companies in which they, or their families, owned stock.
State Court Probe Eyes Judge and 'Art of the Steal'
By Brad Hamilton New York Post January 18, 2004 - The state court system is investigating charges that embattled Manhattan Supreme Court Judge Marylin Diamond lied about her relationship with an art heiress to loot the woman's trusts.
FBI'S 'Bench' Press
By Brad Hamilton New York Post January 11, 2004 - EXCLUSIVE - The FBI is probing powerful Manhattan Supreme Court Justice Marylin Diamond and two colleagues on the bench - Justices Shirley Kornreich and Judith Gische - for allegedly doling out judicial favors to friends and associates, sources close to the case said.
Feds Eye 'Conflict' Lawyer
By Brad Hamilton New York Post November 13, 2003 - A high-powered divorce attorney is being investigated by the FBI and the state-court inspector general for alleged influence peddling after he gave campaign money to embattled Judge Marylin Diamond and hired her law clerk while arguing a case before her, The Post has learned.
No Order of Protection for Judge Diamond
By Michele Mcphee Daily News Police Bureau Chief October 8, 2003 - Manhattan Supreme Court Justice Marylin Diamond thinks she needs protection against a former litigant - but a federal judge doesn't see it that way. Diamond's bid yesterday for an order of protection against Wall Street researcher Anthony DeRosa was rejected by Manhattan Federal Magistrate Judge Theodore Katz. "If Judge Diamond has not done anything wrong, what is she so afraid of? I'm flattered that she is intimidated by an average New York City guy who is exposing who she really is - a liar, a crook and a thief," DeRosa said yesterday.
'Conflict' Judge Faces New Hang-up over Stox Purchase
By Brad Hamilton New York Post July 13, 2003 - The Securities and Exchange Commission is looking at stock purchases by Manhattan Supreme Court Justice Marilyn Diamond and her husband, The Post has learned. Documents detailing how the couple separately bought into Verizon and Price Communications in 2002 - the same year the two companies merged in a $2 billion deal - were sent to the commission last week by Wall Street researcher Anthony DeRosa, who is privately investigating the judge.
Cases vs. Diamond Dismissed
By Michele Mcphee Daily News Police Bureau Chief April 3, 2003 - The Commission on Judicial Conduct has dismissed more than a dozen complaints against Manhattan Supreme Court Judge Marylin Diamond, even as the FBI opened a case into whether she engaged in potential conflicts of interest from the bench. The commission, which is run by Gerald Stern, dismissed all of the complaints without contacting the people who wrote his agency letters. Instead, Stern's agency sent a form letter that read in part, "There was 'insufficient indication of judicial misconduct.'" Yesterday, Stern refused to comment. "I cannot discuss complaints as a matter of law," he said.
A List Of Judicial And Legal Misconduct Committed By Kansas Judge Daniel Brewster
Jump to:
Kansas Judge Daniel Brewster or
New York's Judge Marilyn Diamond
October 31, 2005
Kansas Commission on Judicial Qualifications Kansas Judicial Center
301 West Tenth Avenue
Topeka, KS. 66612
Dear Commission Members:
I am writing to file a formal complaint against Labette County (Parsons) District Judge, Daniel Brewster who presided over our post divorce case involving child support and visitation issues from early 1994 through late 1998. At the time of my divorce my two boys' ages were 15 and 13 while my daughter, Shara, was 5. Due to the tremendous problems with Judge Brewster and inability to get anything accomplished, I was forced to use five different attorneys over this time period. Each had the same complaints about Judge Brewster but no one could motivate the man to carry out his sworn duty as a District Judge.

Throughout our lengthy case, Judge Brewster continually demonstrated that he didn't give a hoot about his job. He never showed up on time and when he did finally arrive he promptly met privately with both attorneys in a back room. I regularly complained about this practice to no avail. My ex-wife admittedly was doing her best to estrange our daughter from me. Postponements were requested on a ridiculously regular basis by her attorneys in successful attempts to further that estrangement. Each were granted by Brewster without the slightest debate. It seems that he only wanted to go home to his own family but had no empathy for an exemplary father wanting to spend time with his own child.
Throughout the course of this case, my ex-wife, Karen Knaup, was continually uncooperative with the judge of which each of my attorneys complained about vehemently. Several Contempt of Court Motions were filed against her over the five years but none were acted upon by Judge Brewster. Karen's damaging and dysfunctional parenting during this time was clear to everyone involved in the case including Judge Brewster although he simply didn't have the will and courage to act. Some of these professionals I will list below:
1. Dr. Jack Martin, Labette County Mental Health Director
2. Pittsburg Police Chief, Michael Hall
3. Wichita Child Psychologist, Dr. Jeanne Erikson
Caught received the following from someone asserting they were Jeanne Erikson: This is a rebuttal to an article on your site listing my name as a Child psychologist in Wichita, KS. The complaint comes in context about complaints about a divorce ruling in Kansas. I do not recognize the name of this case, nor do I act as a prosecutor, Judge, etc. related to your site. Parties are sometimes court-ordered to see me for dispute resolution issues. I am not a child psychologist. Please remove this inaacurate reference to my credentials and work from your published letter. - Jeanne Erikson, PhD
4. Parsons (Kansas) School District Administration
5. Attorney Stephen Wilhoft who was finally appointed as my daughter's Guardian Ad Litem after my prodding and complaining to Brewster for two years to do so!
All of these professionals and more eventually ended up resigning over their frustration in helplessly watching Karen run roughshod over Brewster's courtroom without consequence. Each was also threatened with litigation by Karen as was Judge Brewster himself, but still no action by Brewster!
I won't go into my ex-wife's problems only to say that a real history of mental illness exists in her family including her father, Robert Noble's confinement to a psychiatric hospital in the mid 1980s. Robert had always freely admitted that his daughter, Karen, was indeed "mentally ill". Job terminations have followed her throughout her adult life as I supplement her income with "child" support. My legal fees throughout this period of time in fighting for my daughter exceeded $30000 and placed me in severe financial debt. Even though my visitation rights were not enforced by Judge Brewster, he had no problem ordering child support totaling $1500 per month. Keep in mind that I have always had joint custody of all my children and legal visitation rights but joint custody and a visitation schedule means nothing IF the residing judge does not act to enforce them! As I said, each of my attorneys were competent and all of them, together with the professionals named above, complained bitterly about Judge Brewster's inaction and apathy.
It is appropriate that I am submitting this complaint on my daughter's 17th birthday. As it stands, I have lost her entire childhood and probably her entire life due to the continuing psychological damage and "brainwashing" at the hands of her mother. I am sure that if my rights had been enforced, the result would have been much more happier and healthier for all concerned. The many innocent parties injured in this case deserve a thorough and objective investigation into Judge Brewster's conduct according to Judicial Code # 609 as there is no doubt that our judicial system failed miserably in this case. I charge Judge Daniel Brewster with gross dereliction of duty and misconduct according to Canons 1, 2 and 3 being violated on a regular basis. It is shameful that his career will no doubt be celebrated upon his approaching retirement when he has left such a pathetic legacy. I thank you all for your time and serious consideration to this complaint as I await your reply.
Sincerely, Dan Knaup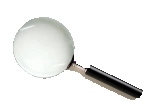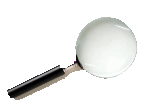 Now using Google Search!

This site is not free, it takes time and money. Please help!
Donate online NOW

Due
to volume, we only deal with
electronic communications
now (
email
).
---
-- ADVERTISEMENT --
---
---