You are at the Caught.net Legal Reform Website and the Pro Se Way Website
Judicial And Legal Misconduct And Civil Rights Violations Committed By Judge John Cappelli In Rhode Island Courts
Judge John Cappelli Has Shown Judicial Arrogance And Intemperance Repeatedly In Rhode Island Courts.
Note: Judge John Cappelli is or was a member of the Commission on Judicial Tenure and Discipline. Since, except for issues of open theft or mismanagement of money, there is little to no discipline for Rhode Island judges, Judge Cappelli is therefore a major part of the problem. Read the Commission's page to see the job Judge Cappelli and others are doing.
Complaint 1
From the 3-7-99 Editorial Section of the Providence Journal: When District Court Judge John Cappelli was asked by Atty. Gen. Jeffrey Pine to recuse himself from a case because of an apparent conflict of interest, he initially refused. Judge John Cappelli's remarks to a reporter were: "That's why the legislature gave us lifetime tenure -- so we could tell the attorney general to go to hell."
Caught.net was an eyewitness to this misconduct. A man awaiting a ruling from Social Security on his disability was being evicted from his privately owned mobile home by the landlord of the lot he rented. There were questions of service and the amounts owed. [Note: the district court has routinely allowed landlords to get money judgments without any regard to the validity of the amounts alleged. In this case, this man had a check for several hundred dollars being held and not cashed by the landlord.] Sheriff Mania called this man and told him they were coming the following day to forcefully evict him. Sheriff Mania knew this wasn't true. Sheriff Mania had a procedure of advertising the homes for sale and this was what was planned in this case. The panic stricken man tried to get the court to stop this forced eviction citing the issues in dispute - improper service, uncashed checks etc. In court when the man stated, "But your Honor, they are coming tomorrow to forcefully evict me.", Judge John Cappelli glanced over to the Sheriff who smirked implying, "No we're not, but this guy doesn't know that." It was clear Judge Cappelli knew the Sheriff wasn't coming to forcefully evict this man the following day but decided to continue the deception by default. Judge Cappelli ruled against this man without clarifying the procedures the Sheriff was going to use adding duress to someone already in difficult circumstances. It wasn't until Sheriff Mania became aware the tenants association was planning a public protest that he revealed the deception and explained the real procedure they were going to follow.
Complaint 3
Judge Cappelli was heard on the news one night giving his opinion during proceedings about a person's guilt.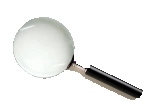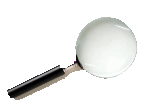 Now using Google Search!
OR
Search Rhode Island Criminal Database or
RI Supreme Court Opinions & Orders

This site is not free, it takes time and money. Please help!
Donate online NOW

Due
to volume, we only deal with
electronic communications
now (
email
).
---
-- ADVERTISEMENT --
---
---