You are at the Caught.net Legal Reform Website and the Pro Se Way Website
Welcome to caught.net!
A list of judicial misconduct
committed by Judge Frank J. Cenerini
Judge Cenerini is one of the members of the Commission on Judicial Tenure and Discipline
Complaint One: Projo 11-29-97 - Judge orders man to "get out of town."
Terrence P. Gelinas, a former Woonsocket mayoral candidate and vocal critic of the Woonsocket Police Department at city council meetings was ordered to move out of the state within two weeks by Judge Cenerini. Judge Cenerini gave this order during hearings regarding a bitter family dispute involving Mr. Gelinas. Caught! is waiting for more details. It appears Judge Cenerini overstepped his authority by ordering this move.
Complaint Two: Judge Orders elderly women to jail after losing his temper.
Listen to an actual recording which proves how disrespectful the courts can be to litigants trying to get justice. Read and listen to the Marilyn Sheldon page.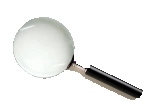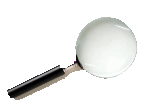 Now using Google Search!
OR
Search Rhode Island Criminal Database or
RI Supreme Court Opinions & Orders

People Say You Are Cheap. Prove Them Wrong...Donate Today!
Donate online NOW

Due
to volume, we only deal with
electronic communications
now (
email
).
---
-- ADVERTISEMENT --
---
---