You are at the Caught.net Legal Reform Website and the Pro Se Way Website
Reported Judicial Misconduct Committed By Judge Albert E. DeRobbio In Rhode Island Courts
Judge DeRobbio Accused Of Minimizing Misconduct In The Rhode Island Traffic Court Scandal
Complaint 1: [Reported in The Providence Journal on 3-26-99] Judge DeRobbio put a "positive spin" on the negative traffic court reports by saying the millions of missing dollars were due to uncollected fines and had nothing to do with wrongdoing of traffic court personnel.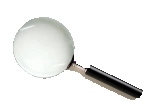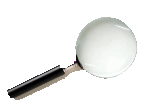 Now using Google Search!
OR
Search Rhode Island Criminal Database or
RI Supreme Court Opinions & Orders

This is your Mother. Donate to help this site continue!
Donate online NOW

Due
to volume, we only deal with
electronic communications
now (
email
).
---
-- ADVERTISEMENT --
---
---