You are at the Caught.net Legal Reform Website and the Pro Se Way Website
Lawyers Disciplined For Attorney Misconduct By
The Rhode Island Supreme Court Disciplinary Board
Given The Client Satisfaction Rate Of Many Attorneys,
It Is Clear Attorney Misconduct Is Rampant
If you know of a disciplined lawyer that is not on this list, kindly notify us.
Also check out complaints against Rhode Island Boards and Commissions
and Rhode Island Judges and help on prosecutorial misconduct
Below you will find a partial list of lawyers who have had some sort of action taken against them by the Rhode Island Supreme Court Disciplinary Board.

The action may be considered closed,resolved, corrected and/or dismissed. If you would like the details of the actions taken by the Disciplinary Council, call them for the details of the issue against the Lawyer in question.


Note: Lawyers whose names are hot linked also have complaints on Caught.net!
Also, view a list of lawyers disciplined in the Fuyat Scandal

Call 401-222-3270 to find out if a Rhode Island lawyer has been disciplined
The Rules Of Professional Conduct For Lawyers
Abilheria, Louis B.
Acciardo, Gregory J.
Adae, Brian F.
Allen, W. Slater
Allienello, Patrick M.
Almeida, Antonio S.
Almonte, Peter A.
Anger, Glen A.
Baccari, Vincent J.
Bashaw, Michael
Beecher, H. Robert
Berberian, Aram K.
Biafore, John Jr.
Bollengier, Alfred E.
Boriskin, Richard D.
Boyer, Edward K.
Brennan, Robert M.
Brill, Marvin A.
Broussear, Robert R.
Brown, John H.
Bucci, Andrew A.
Bucci, Anthony
Butler, Raymond G.
Butti, Lisa M.
Cagen, Andrew
Canham, John J.
Cassiere, Joseph
Catoni, Raymond J.
Chace, N. Jameson
Chaika, William
Champagne, Philip M.
Charos, Augustus Jr.
Choiniere, Edward F.
Cianci, Vincent A.
Cicilline, John M.
Coaty, Steven J.
Coken, Morton
Cozzolino, Joseph A.
Cole, Jonathen E.
Comolli, George A.
Concemi, Samuel J.
Cooney, Eileen G.
Costello, Richard S.
Curran, Thomas J.
D'Addario, Richard P.
Daley, Richard F.
D'Ambra, Joseph R.
D'Ambrosio, Damon M.
Day, Edward W. Jr.
Decesaris, Robert J.
Delsesto, Richard R.
Deluca, Ralph C.
Delguidice, Anthony S.
Devane, Michael
Devine, William V.
Dioro, Armando
Dipippo, Robert F.
Disandro, Edmond A. - Complaint Dismissed
Donovan, Daniel J.
Farrelly, Thomas F.
Fay, Thomas F.
Filosa, Philip F.
Fiorenzano, Frank J.
Fishbein, J. Ronald #1 & #2
Flynn, John F.
Folcarelli, Giovanni,
Forte, Michael B.
Fornaro, John E.
Frank, Auther D.
Fuyat, John E.
Gallucci, Joseph E.
Glantz, Ronald H.
Going, Joseph B.
Gold, Andrew R.
Gonnella, Ralph J.
Gordon, Stephen A.
Graham, John E. III
Gregian, Berg
Grimes, Peter O.
Grochowski, Thomas M.
Grogan, Edward
Harrop, R. Daniel
Hazian, Gregory
Hickey, Joseph A. III
Hines, John H. Jr.
Hodge, Bruce
Holland, Jeremiah E.
Horan, Michael F.
Hull, Michael T.
Hunter, Stephen M.
Hutton, Thomas C.
Jackvony, Thomas E.
Jones, Delphis R.
Kamaras, Leonard A.
Kelaghan, Edward J.
Kelly, John J.
Kenny, John V.
Kirshenbaum, Sanford M.
Krause, Harold E.
Kritz, Jerome H.
Lallo, John F.
Landman, Owen B.
Lanni, John J.
Lawrence, Frederick A.
Lenihan, Francis T.
Lennon, John S.
Lepore, Albert J.
Levitt, James D.
Little, Francis E. Jr.
Lynch, John D.
Mackey, Francis X.
Macksoud, Kenneth J.
Macsoud, Kenneth J.
Marderosian, George A.
Maselli, Christopher B.
Mattera, Frank
Mattson, Robert K.
McCarthy, Kevin D.
McDonald, George F.
McDonald, Patrick T.
McDonald, Thomas L.
McEnaney, Edward J.
McGuirl, John P.
McKenna, David
Medberry, David W.
Mosca, Angelo A. III
Mosco, Michael A.
Muka, Betty O.
Mullaney, Thomas C.
Mullen, James J.
Munson, Allegra E.
Natal, Robert D.
Nero, Pat
Newman, Edward H.
Nugent, J. Joseph Jr.
O'Donnell, William K.
Pearlman, Thomas W.
Pellizzari, John F.
Pennacchia, Anthony F.
Peotrowski, William J. Jr.
Pezzullo, Janet M.
Piccirilli, Vincent J.
Pitassi, Robert A.
Pouliot, Gerald J.
Press, Marc B.
Quattrocchi, John E.
Note: "I agreed to a suspension after my wrongful conviction which was
subsequently reversed in 1996. I then returned to active status. I have never
been disciplined by the Supreme Court of RI or any other court".
-- John E. Quattrocchi
Regan, Geoffrey A.
Resmini, Ronald J.
Ricci, Dennis H.
Romano, Joseph, Jr.
Romano, Salvatore L. Jr.
Rosen, Phillip S.
Ross, Roger
Salk, Burton
Sarault, Brian J.
Sarault, Stephen A.
Schiff, Ina P.
Scavitti, Pasquale A.
Scoliard, Sheldon R.
Scungio, John A.
Seplocha, Joni
Shea, Kenneth J.
Sheehan, John T., Jr.
Sheehan, Stafford
Sherlock, John F. Jr.
Silva, Daniel J.
Silva, Robert M.
Simmons, Robert L.
Sinesi, Don G.
Smith, Benjamin A.
Smith, Z. Hershel
Souls, James M.
Sparrow, Victor H., III
Spector, David L.
Spungin, Nathan
St. Onge, Edward
Stone, Sumner D.
Surdut, Raymond J.
Tallo, Richard C.
Testa, Robert
Toscano, John P.
Traudt, Terrence P.
Turo, Eugene F.
Veiga, Aurendina
Walsh, Stephen R.
Watt, Albert B.
Watt, Robert D.
Webster, John B.
Wheeler, Perry D.
Wyzansky, Benjamin
Zarlenga, Benedetto L.
Zoglio, Arnold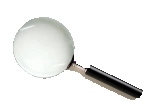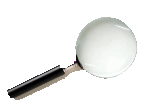 Now using Google Search!
OR
Search Rhode Island Criminal Database or
RI Supreme Court Opinions & Orders

Give Us $$$, God Will Bless You...OK, We Jest But Could Use Help!
Donate online NOW

Due
to volume, we only deal with
electronic communications
now (
email
).
---
-- ADVERTISEMENT --
---
---