You are at the Caught.net Legal Reform Website and the Pro Se Way Website
Judicial And Legal Misconduct In The Rhode Island Adult Drug Court
The Rhode Island Adult Drug Court Is A Secret Court
All Rhode Island Officials believe Federal Rules "require"
all proceedings in the Rhode Island Adult Drug Court to be held in secret.
Check out the courts memo of understanding and the courts contract which requires you to sign away some civil rights and due process. Despite this there are many that see this court as beneficial to those needing it.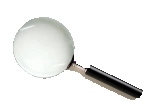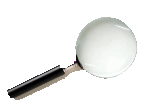 Now using Google Search!
OR
Search Rhode Island Criminal Database or
RI Supreme Court Opinions & Orders

This is your conscience. Help this site by donating!
Donate online NOW

Due
to volume, we only deal with
electronic communications
now (
email
).
---
-- ADVERTISEMENT --
---
---