You are at the Caught.net Legal Reform Website and the Pro Se Way Website
Reported Judicial Misconduct Committed By Associate Justice Famiglietti In Rhode Island Courts
Judge Famiglietti's Fairness And Impartiality Is Questioned
Complaint One: How much of a Judge's personal opinion should affect a Judge's rulings? Should a person wrongfully convicted be treated harshly because the Judge was looking for a false display of remorse and didn't get one? Was Justice Famiglietti objective and impartial in the trial of Ronald L'Heureux?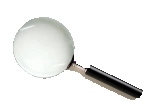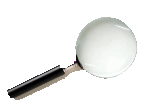 Now using Google Search!
OR
Search Rhode Island Criminal Database or
RI Supreme Court Opinions & Orders

YOU WON! Just kidding. Please help by donating!
Donate online NOW

Due
to volume, we only deal with
electronic communications
now (
email
).
---
-- ADVERTISEMENT --
---
---