You are at the Caught.net Legal Reform Website and the Pro Se Way Website
The Judicial and Legal Misconduct and Ethics Violations Of Judge John Fuyat In Rhode Island Courts
Judge John Fuyat was removed from office for requesting "loans" from lawyers arguing before him.
Attorneys Disciplined For Their Involvment In The Fuyat Scandal
John P. Toscano, Jr
Francis Thomas Lenihan
Edward H. Newman
George A. Comolli
John J. Canham
Stephen A. Gordon
James D. Levitt
N. Jameson Chace
William V. Chaika
Richard P. D'Addario
Michael B. Forte
Michael F. Horan
John J. Kelly
Francis E. Little, Jr.
John D. Lynch
Kenneth J. Macksoud
Thomas L. McDonald
John P. McGuirl
Pat Nero
Robert M. Silva

Eugene F. Turo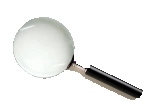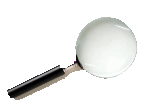 Now using Google Search!
OR
Search Rhode Island Criminal Database or
RI Supreme Court Opinions & Orders

YOU WON! Just kidding. Please help by donating!
Donate online NOW

Due
to volume, we only deal with
electronic communications
now (
email
).
---
-- ADVERTISEMENT --
---
---