You are at the Caught.net Legal Reform Website and the Pro Se Way Website
Reported Judicial Misconduct Committed By Associate Justice Henry Gemma, Jr. In Rhode Island Courts
Judge Henry Gemma Has Been Or Still Is A Member Of The Commission On Judicial Tenure And Discipline
Note: Judge Gemma is or was a member of the Commission on Judicial Tenure and Discipline. Since, except for issues of open theft or mismanagement of money, there is little to no discipline for Rhode Island judges, Judge Gemma is therefore a major part of the problem. Read the Commission's page to see the job Judge Gemma and others are doing.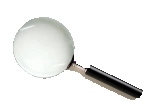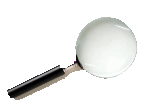 Now using Google Search!
OR
Search Rhode Island Criminal Database or
RI Supreme Court Opinions & Orders

We are trying to help you. Can you help us by donating?
Donate online NOW

Due
to volume, we only deal with
electronic communications
now (
email
).
---
-- ADVERTISEMENT --
---
---