You are at the Caught.net Legal Reform Website and the Pro Se Way Website
Judicial Misconduct and Ethics and Civil Rights Violations Committed By Judge Jacob Hagopian In Rhode Island Courts
U.S. District Magistrate Judge Jacob Hagopian recently decided against preaching inmate Wesley Spratt, ruling that maintaining a safe prison is a valid reason to violate Spratt's religious liberty. Although prison officials never presented evidence that Spratt's preaching had caused any trouble, Hagopian said the warden can act "preemptively" by preventing him from preaching.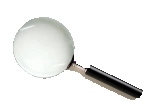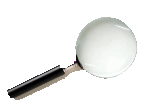 Now using Google Search!
OR
Search Rhode Island Criminal Database or
RI Supreme Court Opinions & Orders

YOU WON! Just kidding. Please help by donating!
Donate online NOW

Due
to volume, we only deal with
electronic communications
now (
email
).
---
-- ADVERTISEMENT --
---
---