You are at the Caught.net Legal Reform Website and the Pro Se Way Website
Reported Judicial Misconduct Committed By Justice Robert D. Krause In Rhode Island Courts
Several Assert Judge Krause Commits Judicial Misconduct, Lacks Objectivity And Protects Prosecutorial Misconduct.
Complaint One: Would you want your trial justice to misconceive and overlook material evidence, admit irrelevant evidence that was clearly prejudicial to your case and allow someone to testify as an expert that was NOT an expert? Well that is what Rolando Goris asserts Judge Krause did in his trial...and the pubic defender backs him up!
Complaint Two: Citizen Fred DeWitt asserts Judge Krause is impervious and indifferent and lacks objectivity during hearings. Judge Krause also appears upset, resistant to the truth and demanding when a Citizen presents evidence of prosecutorial misconduct.
Complaint Three: The prosecution offered Aldrian Diaz a deal of 10 years concurrent with his violation, but Judge Krause would only accept Diaz pleading guilty or giving up his right to appeal.
Complaint Four: Jeffrey Scott Hornoff asserts bias and misconduct by Judge Krause during his trial. Are off the cuff comments by the judge, slanting the jury and injections of personal opinion acceptable in our courts during a trial? Apparently so. Judge Krause denied Hornoff's request for a new trial saying the state's case was, "presented so convincingly and with such compelling force as to leave no doubt here that Jeffrey Scott Hornoff was properly and deservedly convicted of first-degree murder." Such injustice is made worse given Mr. Hornoff was released after serving 6 years for a crime he didn't commit!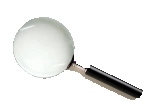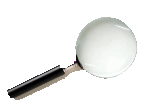 Now using Google Search!
OR
Search Rhode Island Criminal Database or
RI Supreme Court Opinions & Orders

YOU WON! Just kidding. Please help by donating!
Donate online NOW

Due
to volume, we only deal with
electronic communications
now (
email
).
---
-- ADVERTISEMENT --
---
---