You are at the Caught.net Legal Reform Website and the Pro Se Way Website
Reported Judicial Misconduct Committed By Judge Robert W. Lovegreen In Rhode Island Courts
It Is Asserted Judge Lovegreen Lacks Objectivity And Protects The Status Quo
Complaint One: How much of a Judge's personal opinion should affect a Judge's rulings? Read about some of Judge Lovegreen's 100 and one ways to dismiss a case. If the ruling is unpopular or exposes the system then ignore, change or distort the facts and rule on those distortions. Was Judge Lovegreen objective and impartial in the trial of Ronald L'Heureux?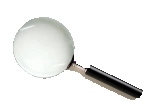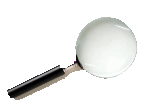 Now using Google Search!
OR
Search Rhode Island Criminal Database or
RI Supreme Court Opinions & Orders

People Say You Are Cheap. Prove Them Wrong...Donate Today!
Donate online NOW

Due
to volume, we only deal with
electronic communications
now (
email
).
---
-- ADVERTISEMENT --
---
---