You are at the Caught.net Legal Reform Website and the Pro Se Way Website
Reported Misconduct Of Attorney Kenneth Madden In Rhode Island Courts
Did Attorney Kenneth Madden Do His Client Justice In This Complaint?
Complaint One A prosecutor acts improper. Your Public Defender does nothing about it. In hearings for ineffective assistance of counsel your Public Defender is represented by someone from the prosecutors office. You new lawyer mishandles the initial prosecutor's wrongdoing and the wrongdoing of your public defender. After this hearing, the attorney from the prosecutor's office gets hired in the public defenders office. After all this, the prosecutorial misconduct and the ineffective assistance of counsel remains uncorrected. Read the Anthony DeCiantis story.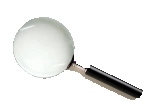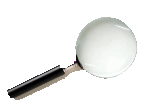 Now using Google Search!

Give Us $$$, God Will Bless You...OK, We Jest But Could Use Help!
Donate online NOW

Due
to volume, we only deal with
electronic communications
now (
email
).
---
-- ADVERTISEMENT --
---
---