You are at the Caught.net Legal Reform Website and the Pro Se Way Website
Reported Judicial Misconduct Committed By Judge Thomas H. Needham In Rhode Island Courts
Judge Needham Erred On This Case
Complaint One: The attitude in Rhode Island courts is, "Take whatever brand of justice we throw at you and accept it regardless of how sloppy, unconstitutional, illegal or unjust it is." Who cares if your lawyer is guilty of ineffective assistance of counsel? Certainly not Judge Needham. Read David Heath's complaint. Note: Needham's decision was overturned by the Rhode Island Supreme Court.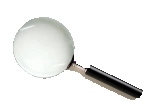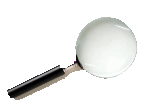 Now using Google Search!
OR
Search Rhode Island Criminal Database or
RI Supreme Court Opinions & Orders

Give Us $$$, God Will Bless You...OK, We Jest But Could Use Help!
Donate online NOW

Due
to volume, we only deal with
electronic communications
now (
email
).
---
-- ADVERTISEMENT --
---
---