You are at the Caught.net Legal Reform Website and the Pro Se Way Website
Reported Legal Misconduct Of Attorney Nina Savage In Rhode Island Courts
Attorney Nina Savage Was Not Qualified To Be Hearing Officer For The Rhode Island Department Of Business Regulation
Complaint 1: Attorney Savage was an attorney but acting as hearings officer for the Rhode Island Department of Business Regulation dealing with Mobile Home park issues. During proceedings involving Mobile Village and Richard Garganta, Attorney Nina Savage's hearing officer skills were extremely deficient. She cared nothing about the facts, lacked any degree of impartiality and didn't even have the legal sense to hide her partiality and bias. Mr. Garganta would strongly suggest that anyone coming before "hearing officer" Attorney Nina Savage to request another hearing officer or move to a different forum or venue.
Officials from Operation Clean Government attended a good portion of these hearings and expressed shock at the actions of hearing office Attorney Nina Savage.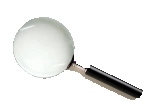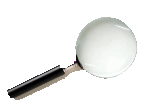 Now using Google Search!

This is your Mother. Donate to help this site continue!
Donate online NOW

Due
to volume, we only deal with
electronic communications
now (
email
).
---
-- ADVERTISEMENT --
---
---