You are at the Caught.net Legal Reform Website and the Pro Se Way Website
Judicial And Legal Misconduct And Ethics And Civil Rights Violations Committed By Judge Joseph Weisberger In Rhode Island Courts
"Appellate courts are right because they're final; they're not final because they're right."
........Often said by Justice Weisberger according to The Prov. Journal 10-26-99
Complaint 1
It appears Chief Justice Weisberger allowed concern about being considered as "letting a big fish go" or "being in DiPrete's corner" in the DiPrete ruling. The Chief Justice is fully aware that:
prosecutors routinely overcharge people and the courts routinely overlook this abuse and
the poor are at a disadvantage in our courts and
there is enormous pressure on the accused from every side to plea bargain and
few have adequate financial resources to defend themselves and
it can take years to alter legal precedent.
Knowing the above and still allowing precedent to be set allowing the Attorney General's egregious abuse of prosecutorial discretion and prosecutorial misconduct to go unsanctioned in the DiPrete case shows a dangerous insensitivity regarding civil rights and fair, impartial due process.
Complaint 2.
Justice Weisberger wrung his hands in despair over the traffic court revelations, insisting he had no power to act. Operation Clean Government came up with some Rhode Island law that would allow him to intervene. Also during hearings on the traffic court, Justice Weisberger was quick to interrupt, protecting Judge Pallozzi when he began making statements that could implicate Judge Pallozzi in wrongdoing. Also, Weisberger denied the Journal electronic copies of traffic court data citing the states "proprietary interest" in keeping tight control of data so the state could charge insurance companies millions of dollars a year for reports. Weisberger, despite millions being "missing" from the traffic court, put the state's revenues ahead of the interests of good government and open disclosure that might reveal improper conduct or cozy relationships.
Complaint 3
Justice Weisberger wrote a letter in favor of the slush fund which Chief Justice Thomas Fay dabbled into resulting in Fay's removal from office. Chief Justice Thomas Fay had requested the letter.
Complaint 4
Justice Weisberger, in a clear attempt to circumvent the RI constitution, appointed Magistrate Veiga to the then existing Administrative Adjudication Court pursuant to chapter 91, art. 2, sec. 2 of the Public Laws of 1998. Magistrate Veiga was NOT appointed to the AAC pursuant to Article X Section 4 of the Rhode Island Constitution. See the Picerno case.
Complaint 5
Paul Romano collected more than $384,100 in retirement benefits unlawfully. Justice Weisberger argued that it was only fair that Romano keep the pension money he was paid because he got the money in good faith.
Complaint 6
Former Attorney General Arlene Violet openly discussed corruption in Rhode Island politics in an ethics debate. She also discussed House Speaker John Harwood and others unethical misconduct. Justice Weisberger called Violet's remarks "a diatribe."
Complaint 7
Atty. John T. Duffy stated that "...the court's administrative decisions appear tainted by political compromise and legislative influence. ...the appointment by Weisberger of Patricia Lynch Harwood, wife of House Speaker John Harwood, as Supreme Court Magistrate was a case in point for a state well accustomed to political patronage." Weisberger appointed Harwood just prior to leaving office.
Complaint 8
Weisberger stated of Justice Bevilacqua, who was removed from the bench due to corruption, "I never saw him do the slightest disservice to his judicial duties. His opinions were conscientious. I felt sorry for him because he was loyal to his friends to a fault...he was a decent human being." - Providence Journal 2-18, 2001 Weisberger said of Justice Fay, "Fay never understood how such things as spending public money for a tuxedo rental would drive people crazy." No Justice Weisberger, spending public money for a tuxedo rental is MISCONDUCT and UNETHICAL.
Complaint 9
Did Justice Weisberger value the protection of his courts OVER civil rights? Read the Clarance Spivey complaint.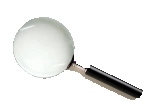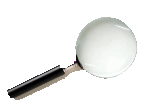 Now using Google Search!
OR
Search Rhode Island Criminal Database or
RI Supreme Court Opinions & Orders

People Say You Are Cheap. Prove Them Wrong...Donate Today!
Donate online NOW

Due
to volume, we only deal with
electronic communications
now (
email
).
---
-- ADVERTISEMENT --
---
---