You are at the Caught.net Legal Reform Website and the Pro Se Way Website
Attorney Misconduct, Judicial Misconduct And Civil Rights Violations Experienced By James Lang In Rhode Island
James Lang Details An All Too Familiar Rhode Island Family Court Horror Story
Complaint One: December 16,1998 RI Family Court Case Lang v Lang #P19940692. Judge Jeremiah presided. In rulings regarding custody, Judge Jeremiah offered an evidentiary hearing saying, "...[referring to his planned ruling] But I don't think I will change my mind." The day of the evidentiary hearing, Judge Jeremiah was NOT in court. My Attorney was present with the details of Jeremiah's decision. My Attorney had agreed to a consent order without my approval or knowledge. So without a fair evidentiary hearing and without any prior knowledge of a consent decree agreed to by my Attorney, my children were taken from me.
Abuses in this case include:
Ex-wife Jade Lang took myself and our children off medical coverage which was court ordered by decree.
Despite court orders to the contrary, Jade Lang had numerous documented incidents of verbal and physical abuse of my children and myself.
Because Jade Lang refused me visitation, court ordered co-parenting time had to be ordered in June of "97". Within 30 days that Order was well on it's way to being broken.
There were 45 violations of the June 27,1998 order in 11 months.
Jade Lang fled the state kidnapping our children. Unethical lawyer John Pellizzari had filed a motion to move to Illinois, but Jade Lang and my children were moved to California.
After a child hunt using national and international agencies and detectives my children and I returned safely to Rhode Island in May 98.
In June of 1998, Judge O'Brien arrogantly told me in chambers that I was "not in charge" when I politely asked for a 5:30pm co-parenting time instead of 5:00pm. This would allow me time to get home from work and get to Providence for the children. Judge O'Brien boomed back again "Look, you either make it or I give her unsupervised visitation." [Note: there were 47 breaches of orders from Judge Jeremiah, Judge Bedrorian and other court motions and FELONY KIDNAPPING on the part of Jade Lang. I was trying to be a loving Father spending his spare time with his kids, paying child support, flying across the country etc., and I am the one the Judge yells at!]
Another countless visit to Court and the Chief Judge decided to take injustice into his hands for the "children's best interest /tender years" (582A. 2d 909 R.I. 1990). No child support is set and Jade Lang and her new lawyer, Colleen Crudly, didn't show up at court for the hearing in July 98.
The Judge ordered a psychological evaluation by either of two Doctors. I attended a session with Maggie Salter ($85 hr.) and notified Jade Lang's attorney 48 hrs in advance. (Note: Jade Lang and her attorney refused to talk about who to go to and instead decided on Dr. Richard Soloman (130 Hr.). There were 3 sessions alone, 3 sessions with Jade Lang and 3 sessions with the children alone.
There was a May 26, 1998 Order for a psychological exam. (I had been seeking this to show Jade Lang's gambling compulsion and violent tendencies) However, no standardized test was taken. The Doctor indicated his understanding was he "was supposed to do a clinical evaluation", which is very different from what was ordered.
While sitting together in session, the psychologist would not allow us to speak about Jade Lang's past violent behavior and continuous slanderous remarks against myself and our step family. Yet during the session, Jade Lang would continue to bad mouth people and curse them. When I would try to defend those being attacked, I was asked to go to another subject.
The supervised State visitation facilitators documented Jade Lang as "Hostile, violent, angry, a Dr. Jeckel Mr. Hyde" and as shunning our daughter. In counseling sessions Jade Lang's childish behavior was bizarre.
The Dr. demanded seven times in one session that I make his bill of $65 current or he "wouldn't or couldn't file a report to the court". Despite several Court appearances during counseling and the Doctor's bill being current at the time, a teleconference was the only report ever filed. However, the recommendation always was that I retain sole custody. Never once was the Judge told of Jade Lang's bizarre behavior nor did the Judge bother to read the Social workers reports.
Att. Gen. Jeff Pine was quoted as saying, "I can't understand why the police don't file a warrant!" The Woonsocket Police refused too. Det. Turcott was helpful with the California authorities but Detective Kerrigan was ready to arrest me for seeking Police help one night at the station.
When mothers are allowed to blatantly do wrong things, breaking orders without fear of recourse (620 A. 2d 1253 R.I. 1993), commit felonies without fear of accountability for their actions R.I.G.L.1956 (Reenacted 1986) 11-26-1.1, then we have sex discrimination and the children are abused and robbed of their fathers love.
Because this judge wouldn't take the time to hear from a loving nurturing father, he sanctioned the removal of my kids from my life!
I filed motions before the Rhode Island Supreme Court. The case was sent to the Rhode Island Supreme Court on March 26, 1999. Could you please help me by calling your legislator, the media, your family and friends. Express your concern that lawlessness is wrong.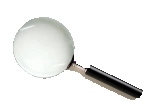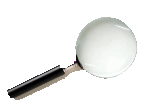 Now using Google Search!
OR
Search Rhode Island Criminal Database or
RI Supreme Court Opinions & Orders

Give Us $$$, God Will Bless You...OK, We Jest But Could Use Help!
Donate online NOW

Due
to volume, we only deal with
electronic communications
now (
email
).
---
-- ADVERTISEMENT --
---
---