You are at the Caught.net Legal Reform Website and the Pro Se Way Website
Civil Rights Violations And Judicial And Prosecutorial Misconduct Experienced By Aldrian Diaz In Rhode Island
Did Aldrian Diaz Receive Justice Or Was This A 'Feel Good' Prosecution Due To A Tragic Error?
There was a tragedy of 2 policemen killing another in plain clothes in the line of duty. Officer Cornel Young was shot and killed by fellow officers. Diaz, unarmed and already in police custody at the time of Young's appearance on the scene, would later be charged with felony murder. This is a classic case of "when the system wants you, they will get you."
Complaint One: Read Mr. Diaz's assertions to Judge Lagueux regarding Judge Lagueux's son which appear to have merit.
Complaint Two: The prosecution offered Diaz a deal of 10 years concurrent with his violation, but Judge Krause would only accept Diaz pleading guilty or giving up his right to appeal.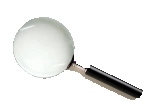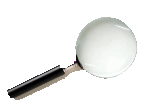 Now using Google Search!
OR
Search Rhode Island Criminal Database or
RI Supreme Court Opinions & Orders

Cure Your Fanatical Frugality! Help Us By Donating Today!
Donate online NOW

Due
to volume, we only deal with
electronic communications
now (
email
).
---
-- ADVERTISEMENT --
---
---