Attorney Robert Mann and Attorney Camille McKenna Discuss Changes Needed In Rhode Island Courts
On a public access show in RI in Sept. 2007 Attorneys Robert Mann and Camille McKenna discussed several changes they would like to see in our courts. They are listed below:
Recent laws regarding trying juveniles as adults must be rescinded.
Statistics clearly show racism is still a problem to be addressed by the courts.
Citizens should be allowed necessary driving during periods of license suspension.
The whole issue of misdemeanor mitigation needs revamping.
An overhaul with discretion and simplification being added regarding getting criminal records expunged.
Parole violations needs an overhaul - some are jailed even after offenses have been dismissed or found without merit.
Sex offender registry needs to be changed. Many on it have not even been convicted of a sex crime.
We are jailing too many non-violent offenders.
Locking up people for misdemeanors on weekends has to stop. It is a wasteful and unnecessary expenditure.
Consent and no contact orders need to be revamped. They are one-way now. A person can get a no contact order against someone and then contact the person.
In capital cases - all interrogations should be videotaped. Given the technology - all cases of police interrogation should be recorded. This protects both sides.
More forensic science for more people.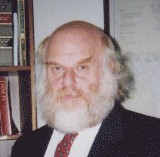 Also from Robert Mann's website Mann & Mitchell
The office has a strong belief that the criminal justice system is increasingly punitive. In the federal system, mandatory minimum sentences and the sentencing guidelines result in draconian consequences. Often, the criminal justice system fails to recognize the special circumstances of an alleged offender, particularly when mental health issues are implicated. For non-citizens, the immigration consequences of a criminal conviction seem manifestly unfair. A new challenge, in both the criminal and civil rights areas arises from government regulation of activities on the internet. The office has experience in representing people charged with computer related offenses. The office tries to aggressively protect individuals whose freedom is threatened.
---
FOOD FOR THOUGHT
Many times the reason or purpose for events in our life initially escapes us,
but I am certain we can find reason and/or purpose in everything that happens!
---
It takes a short time to learn to exercise power, but a lifetime to learn how to avoid abusing it.
---
We are no longer a country of laws, we are a country where laws are "creatively interpreted."
---
Sniff Around This Site!
OR
Search Rhode Island Criminal Database or
RI Supreme Court Opinions & Orders
Your EX said you are cheap! Prove them wrong by donating!
Donate online NOW
Due to volume, we only deal with electronic communications now (
email
).

---
-- ADVERTISEMENTS --
---
---