You are at the Caught.net Legal Reform Website and the Pro Se Way Website
The
Public

List Of Judicial Misconduct, Prosecutorial Misconduct, Attorney Misconduct, Ethics Violations And Civil Rights Violations In Rhode Island And Elsewhere

By exposing legal misconduct in all it's forms, it is our hope we can all work towards improving our justice system.

Valid rebuttals to reports on this site will be published if requested!

Be sure to check out everything below and on the menus on the left or Search this site!

If you are so angry at the system you are thinking of doing something crazy...READ THIS!

Portions of site updated on 1-7-2015


Providence Police go after John Prince for videotaping them, assault him, invade his privacy and home and delete video!

Stay tuned for the results of the investigation!


Raymond "Beaver" Tempest
Is Back In The News!

Judge Brown Jailed For Contempt
for doing what a lawyer should do!

Police urged lawmakers to allow them
to have sex with prostitutes

Watch RI Senator Miller and aide
respond to gun rights advocate


Wrongful Convictions And The Near Impossibility Of Reversals


---

Rhode Island Law § 12-7-10 Resisting legal

or illegal

arrest

---

Institutionalized, Systemic Injustice - Organized Crime Raised To An Art Form


---

Due Process And Innocents Killed! One Reason? The Militarization Of Police
Example: Watch this cop murder and lie about it

Famous Rhode Island Cases: Hornoff, Tempest, Hazard, Jamiel, Young, Woodmansee

Judges Take Bribes
Millions Taken
By Judges To
Send YOUR Kids
To Detention Centers!
Shocked? Don't be!

Dr. Alan B. Feinstein
He Has Interviewed RI's
Most Notorious Inmates
Read What They Told Him
About The Depth
Of RI's Corruption

Obama Born In Kenya?
Learn How The Media
Is Used To Make
Black White and
White Black.
Get The Facts!
Curt Shilling
Curt Didn't worry!
Neither Did Rhode Island!
The Money Flowed!
And Now RI Pays!
The Krex Case
Prosecutorial Misconduct, Civil Rights Violations,The System Refusing To Admit Wrongdoing, This Case Has It All!
RI Supreme Court Sued!
Atty. Kevin McKenna
Asserts Retaliation
By The High Court
Disciplinary "Charges" Filed!
Illegal Traffic Tickets
Judges say, "Irrelevant!"
Pay Anyway!
Taking A Plea
Creates The Crime!
Much More on the

YELLOW MENU

on the left and BELOW
About Us

Publishing YOUR Case

---

Misconduct Directory

View misconduct sorted by:

---

Some New Stuff:

Added to The Pro Se Way: Plea bargains, Contempt Of Court, Alford Plea, Harmless Error Doctrine, Interrogatories, Depositions and more!
Legal Abuse Syndrome, Prosecutorial Discretion Rhode Island Parole Violations, Can you give a cop the finger?, Some Good News and MORE!

Important Information:

FOOD FOR THOUGHT

Many times the reason and purpose for events in our life initially escapes us, but I am certain we can find reason and purpose in everything that happens!

---

It takes a short time to learn to exercise power, but a lifetime to learn how to avoid abusing it.

---

We are no longer a country of laws, we are a country where laws are "creatively interpreted."

---

We Want To Live With Justice, Not Spend Our Lives Pursuing It!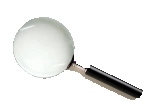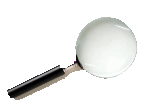 Now using Google Search!
OR
Search Rhode Island Criminal Database or
RI Supreme Court Opinions & Orders

People Say You Are Cheap. Prove Them Wrong...Donate Today!
Donate online NOW

Due
to volume, we only deal with
electronic communications
now (
email
).
---
-- ADVERTISEMENT --
---
---