You are at the Caught.net Legal Reform Website and the Pro Se Way Website
The
Public

List Of Judicial Misconduct, Prosecutorial Misconduct, Attorney Misconduct, Ethics Violations And Civil Rights Violations In Rhode Island And Elsewhere

By exposing legal misconduct in all it's forms, it is our hope we can all work towards improving our justice system.

Valid rebuttals to reports on this site will be published if requested!

Be sure to check out everything below and on the menus on the left or Search this site!

Curt Shilling
Curt Didn't worry!
Neither Did Rhode Island!
The Money Flowed!
And Now RI Pays!
The Krex Case
Prosecutorial Misconduct, Civil Rights Violations,The System Refusing To Admit Wrongdoing, This Case Has It All!
RI Supreme Court Sued!
Atty. Kevin McKenna
Asserts Retaliation
By The High Court
Disciplinary "Charges" Filed!
Illegal Traffic Tickets
Judges say, "Irrelevant!"
Pay Anyway!
Taking A Plea
Creates The Crime!
Much More on the

YELLOW MENU

on the left and BELOW
About Us

Publishing YOUR Case

---

Misconduct Directory

View misconduct sorted by:

---

Some New Stuff:

Added to The Pro Se Way: Plea bargains, Contempt Of Court, Alford Plea, Harmless Error Doctrine, Interrogatories, Depositions and more!
Legal Abuse Syndrome, Prosecutorial Discretion Rhode Island Parole Violations, Can you give a cop the finger?, Some Good News and MORE!

Important Information:

FOOD FOR THOUGHT

Many times the reason and purpose for events in our life initially escapes us, but I am certain we can find reason and purpose in everything that happens!

---

It takes a short time to learn to exercise power, but a lifetime to learn how to avoid abusing it.

---

We are no longer a country of laws, we are a country where laws are "creatively interpreted."

---

We Want To Live With Justice, Not Spend Our Lives Pursuing It!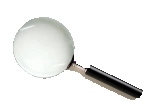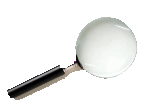 Now using Google Search!
OR
Search Rhode Island Criminal Database or
RI Supreme Court Opinions & Orders

Give Us $$$, God Will Bless You...OK, We Jest But Could Use Help!
Donate online NOW

Due
to volume, we only deal with
electronic communications
now (
email
).
---
-- ADVERTISEMENT --
---
---