You are at the Caught.net Legal Reform Website and the Pro Se Way Website
Collateral Estoppel Information Page!
Collateral Estoppel is ISSUE preclusion whereas
Res Judicata is CLAIM preclusion!
The federal courts have traditionally adhered to the related doctrines of res judicata [claim preclusion] and collateral estoppel [issue preclusion]. Under collateral estoppel, once a court has decided an issue of fact or law necessary to its judgment, that decision may preclude re-litigation of the issue in a suit on a different cause of action involving a party to the first case.

The collateral estoppel bar is inapplicable when the claimant did not have a 'full and fair opportunity to litigate' the issue decided by the other court. Thus, a claimant can file a federal suit to challenge the adequacy of state procedures.

The Supreme Court has expressly rejected the idea that 'every person asserting a federal right is entitled to one unencumbered opportunity to litigate that right in a federal district court, regardless of the legal posture in which the federal claim arises.' Allen v. McCurry, 449 U.S. 90, 103 (1980) (holding that the state law of collateral estoppel applies in civil rights actions brought under 42 U.S.C. Sec. 1983). This is so even if 'the state court's decision may have been erroneous.' Id. at 101.

Ordinarily, collateral estoppel is an affirmative defense that must be raised by the party seeking to use it, or else it is waived. See, e.g., Kern Oil & Ref. Co. v. Tenneco Oil Co., 840 F.2d 730, 35 (9th Cir.), cert. denied, 488 U.S. 948 (1988).

The preclusive effect of a state court judgment in a federal proceeding is governed by state law. Intel Corp. v. Advanced Micro Devices, Inc., 12 F.3d 908, 914-15 (9th Cir.'93), cert. denied, 114 S.Ct. 2675 (1994); see also 28 U.S.C. Sec. 1738.

In California, there are four criteria for application of collateral estoppel: (1) the prior conviction must have been for a serious offense so that the defendant was motivated to fully litigate the charges; (2) there must have been a full and fair trial to prevent convictions of doubtful validity from being used; (3) the issue on which the prior conviction is offered must of necessity have been decided at the criminal trial; and (4) the party against whom collateral estoppel is asserted was a party or in privity with a party to the prior trial. Ayers, 895 F.2d at 1271 (upholding use of collateral estoppel to prevent a defendant from bringing a S 1983 action alleging he had been illegally arrested). In Ayers, the court held that suppression rulings in the original criminal proceeding met these criteria. Id.

With the exception of federal habeas corpus review of state convictions under 28 U.S.C. Sec. 2254, the determination of federal constitutional questions in state court systems may not be reviewed or repeated in the federal systems. The Court in Allen v. McCurry, 449 U.S. 90, 94, 104 (1980) said that '[t]he federal courts have traditionally adhered to the related doctrines of res judicata and collateral estoppel,' excepting only 'a federal writ of habeas corpus, the purpose of which is not to redress civil injury but to release the applicant from unlawful physical confinement.'

The Supreme Court has said that claimants are not always entitled to vindicate federal rights in federal court. For example, in Allen v. McCurry, 449 U.S. 90, 92 (1980), a criminal defendant moved to suppress evidence allegedly obtained in violation of the Fourth Amendment. The Court concluded collateral estoppel barred a subsequent Sec. 1983 suit asserting the same Fourth Amendment violation. Id. at 105. 'There is . . . no reason to believe that Congress [through passage of Sec. 1983] intended to provide a person claiming a federal right an unrestricted opportunity to relitigate an issue already decided in state court simply because the issue arose in a state proceeding in which he would rather not have been engaged at all.' Id. at 104.
Doctrine of nonmutual offensive collateral estoppel:
Only a final judgment that is 'sufficiently firm' can be issue preclusive.' Luben Indus. v. U.S., 707 F.2d 1037, 40 (9th Cir.'83). To ascertain the 'firmness' of a judgment, courts look to various factors, including whether the decision was tentative, whether the parties were fully heard, whether the court supported its decision with a reasoned opinion, and whether the decision was subject to appeal or was actually reviewed on appeal. Luben, at 1040 (quoting Restatement(2d) of Judgments S 13 cmt. g (1982)). Luben affirmed the district court's determination that an interlocutory order issued by another judge in the same district was not 'sufficiently firm' because 'it could not have been the subject of an appeal. ' Id.

Prior litigation by the same parties on a different cause of action has a collateral estoppel effect only as to those issues litigated and determined in the prior action. (7 Witkin, Cal.Procedure (3d ed.1985) Judgment, section 253, p.691.) The party asserting collateral estoppel has the burden to show from the record of the prior action that the asserted issue was previously litigated and determined. (Vella v. Hudgins (1977) 20 Cal.3d 251, 257-58.)

In Pelletier v. Alameda Yacht Harbor (1986) 188 Cal.App.3d 1551, a prior unlawful detainer was resolved by a stipulated judgment. The appellate court rejected the collateral estoppel defense, saying, 'Here, the unlawful detainer action was resolved by stipulated judgment which made no mention of a relinquishment by the Pelletiers of claims arising from a retaliatory eviction. The retaliation defense was not fully and fairly litigated in an adversary hearing, and thus was not conclusively established.' (Id. at p.1557.)

California State Auto. Assn. Inter-Ins. Bureau v. Superior Court (1990) 50 Cal.3d 658, 64, 67 held that 'a stipulated judgment may properly be given collateral estoppel effect, at least when the parties manifest an intent to be collaterally bound by its terms.' (Id. at 664, emphasis added.) The court held on the particular facts that 'by specifically stipulating to the issue of liability, the parties intended the ensuing judgment to collaterally estop further litigation on that issue.' (Id. at 664-65, fn.2.) By so limiting its holding the CSAA court avoided any conflict with the rule recognized in an annotation it cited, (1979) 91 A.L.R.3d 1170, 174, that a consent judgment is not usually given preclusive effect in subsequent litigation on a different cause of action, unless the parties manifest an intent in the consent judgment to give it such preclusive effect. (CSAA, supra, 50 Cal.3d at 664-65, fn. 2.) That general rule is based on reasoning that 'the parties to a consent judgment generally intend merely to put an end to the litigation at hand.' (91 A.L.R.3d at 1174.) It is supported also by comment e to section 27 of the Restatement Second of Judgments, at 257: 'In the case of a judgment entered by confession, consent, or default, none of the issues is actually litigated. Therefore, the rule of this Section does not apply with respect to any issue in a subsequent action. The judgment may be conclusive, however, with respect to one or more issues, if the parties have entered an agreement manifesting such an intention.' 'In such a case the effect results not from the rule of this Section but from an agreement manifesting an intention to be bound.' (Rest.2d Judgments, section 27, reporter's notes, p.269.)

A prior stipulated or consent judgment is subject to construction as to the parties' intent, and if sufficiently ambiguous may be interpreted in light of extrinsic evidence. (United States Fire Ins. Co. v. Johansen (1969) 270 Cal.App.2d 824, 837-39; see Larsen v. Beekmann (1969) 276 Cal.App.2d 185, 91; Ellena v. State of California (1977) 69 Cal.App.3d 245, 61.)

Another line of authority states that a party consenting to judgment against him admits those elements of the litigation 'which appears upon its face to have been so adjudged, or which was actually and necessarily included therein or necessary thereto' (Code Civ.Proc., section 1911) and may suffer collateral estoppel effect unless the parties expressly reserved or withdrew that issue from the prior judgment. (In re Marriage of Buckley (1982) 133 Cal.App.3d 927, 35; Ellena v. State of California, supra, 69 Cal.App.3d at 261.) For example, where the defendants in a foreclosure action withdrew a defense of fraud and consented to a judgment, they 'necessarily admitted the validity of the instruments' and were precluded from collaterally litigating their claim they were induced by fraud to execute the instruments (Wittman v. Chrysler Corp. (1988) 199 Cal.App.3d 586, 91); where an ex-husband consented to a prior judgment for alimony after raising a defense that his obligation was terminated by the wife's remarriage, he was precluded from relitigating whether her remarriage terminated the obligation. (Avery v. Avery (1970) 10 Cal.App.3d 525, 529-30.)

Collateral estoppel does not apply to an issue which could not have been raised in the prior proceedings. (See Chern v. Bank of America (1976) 15 Cal.3d 866, 871-72 ['different historical transaction']; Vella v. Hudgins, supra, 20 Cal.3d 251, 255 [limited nature of issues which may be asserted in unlawful detainer; cross-complaints generally not allowed].)

A prior judgment, arrived at by stipulation with no issues actually litigated, does not preclude another action, because the face of the judgment does not show the parties so intended. (See Rappenecker v. Sea-Land Service, Inc. (1979) 93 Cal.App.3d 256, 263-64 [a judgment by stipulation does not cover matters not in the stipulation; failure to include sufficiently comprehensive language in compromise offer allowed additional relief to be granted against party who believed compromise amount excluded court costs].)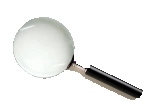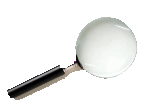 Now using Google Search!
OR
Search Rhode Island Criminal Database or
RI Supreme Court Opinions & Orders

This is your Mother. Donate to help this site continue!
Donate online NOW

Due
to volume, we only deal with
electronic communications
now (
email
).
---
-- ADVERTISEMENT --
---
---