You are at the Caught.net Legal Reform Website and the Pro Se Way Website
Wrongful Convictions
Caught.net note:
1. Many wrongful convictions are the result of prosecutorial misconduct and a lot of the wrongful identifications and perjury are the result of prosecutorial or police misconduct
2. It is extremely difficult to find lawyers willing to go against their own or fight against systemic error
3. Most times, you don't have to prove the wrongfully convicted is innocent, you also have to prove who is guilty and the end result is your chances of exoneration if wrongfully convicted are slim. The United States incarcerates more people than any country in the world. Also wrongfully convicted spend an average of more than 11 years in prison and nine out of 10 of them are men and half are African-American. Also see this excellent expose on the wrongful conviction of Carlos DeLuna.

Compensation For Wrongful Convictions?

See how your state compensates the wrongfully convicted. WARNING: fasten your seatbelt. The Innocence Project has some things to say on how wrongful convictions should be handled. About 40 percent receive no compensation for their wrongful imprisonment.

A must see:
The National Registry Of Exonerations

Quoted from the National Registry Of Exonerations: More than 2,000 people have been exonerated of serious crimes since 1989 in the United States, according to a report by college researchers who have established the first national registry of exonerations. Researchers say their registry is the largest database of these types of cases and showcases some of the major issues with the criminal justice system, including that the leading causes of wrongful convictions are perjury, faulty witness identification and misconduct by prosecutors. "No matter how tragic they are, even 2,000 exonerations over 23 years is a tiny number in a country with 2.3 million people in prisons and jails," says a report released by the authors. "If that were the extent of the problem we would be encouraged by these numbers. But it's not. These cases merely point to a much larger number of tragedies that we do not know about."
"There is no crueler tyranny than that which is exercised under cover of law, and with the colors of justice..." - U.S. v. Jannotti, 673 F.2d 578, 614 (3d Cir.1982)

FINALLY SET FREE
A MUST READ STORY!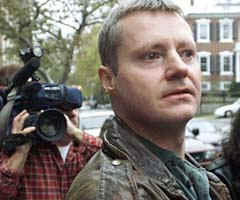 Jeffrey Scott Hornoff
Caught.net is highlighting these cases. There are many others on this site!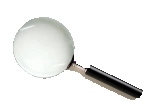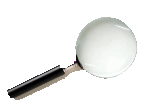 Now using Google Search!

This site is a 100% volunteer effort. Please help us!
Donate online NOW

Due
to volume, we only deal with
electronic communications
now (
email
).
---
-- ADVERTISEMENT --
---
---